An Evangelical Free Church
We have been waiting for you!
It's true, because we believe that God has a place for you in our congregation and we can't wait to meet you!
​
We are an Evangelical Free Church.
We love Jesus.
We know that God gives us grace every day.
The Staff and Elders at The Summit have decided, now that King County is in Phase 2, that we will be opening this weekend, June 21st. There are important guidelines that we need to follow,
We will be live-streaming each Sunday morning at 10am on our Facebook Page. The live-streams will also be posted here on our website immediately following the service.
Sunday: 10am
Saturday: 7pm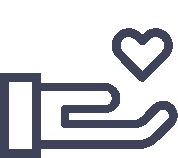 "You must each decide in your heart how much to give. And don't give reluctantly or in response to pressure. For God loves a person who gives cheerfully."