An Evangelical Free Church
We have been waiting for you!
It's true, because we believe that God has a place for you in our congregation and we can't wait to meet you!
​
We are an Evangelical Free Church.
We love Jesus.
We know that God gives us grace every day.
The Summit is open for Sunday Service. We are following the state guidelines for social distancing and doing everything we can to keep our congregation healthy.
​
If you are not comfortable returning to church, we will continue to live-stream our services on Facebook every Sunday at 10am.
​
To stay updated on our services and ministries as we move forward, please follow us on Facebook where we post all of our important updates.
To the Congregation of the Summit:
This morning, Pastor Ross woke up feeling feverish and chilled. Out of an abundance of caution, he checked in at St. Elizabeth's hospital in Enumclaw to be assessed by doctors. He notified the board, and we have been monitoring the situation. Both swab and blood tests were run to check for COVID-19, and we rejoice to report that the tests came back negative. But the pastor is suffering from a low-grade infection and fatigue, so he will be taking a few days off to rest and heal. Pastor Eric will be preaching tomorrow, and we will rejoice together that the pastor's illness is not more serious. God is good. Nevertheless, please pray for Pastor Ross's quick healing, and for Pastor Eric as he stands in to preach this weekend.
God's Blessings! The Board of Elders of the Summit
Sunday: 10am
Saturday: 7pm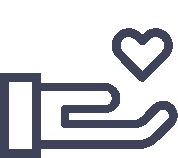 "You must each decide in your heart how much to give. And don't give reluctantly or in response to pressure. For God loves a person who gives cheerfully."