An Evangelical Free Church
We have been waiting for you!
It's true, because we believe that God has a place for you in our congregation and we can't wait to meet you!
​
We are an Evangelical Free Church.
We love Jesus.
We know that God gives us grace every day.
Sunday: 10am
Saturday: 7pm
The Staff and Elders at The Summit have decided, for the health and safety of our church family and in accordance with the federal mandate, to switch to online only services for the time being.
We will be live-streaming each Sunday morning at 10am on our Facebook Page. The live-streams will also be posted here on our website immediately following the service.
We encourage you all to like and follow our Facebook Page for uplifting content and updates as we move forward during this time.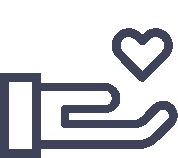 "You must each decide in your heart how much to give. And don't give reluctantly or in response to pressure. For God loves a person who gives cheerfully."