An Evangelical Free Church
The Summit is open for Sunday Service. We are following the state guidelines for social distancing and doing everything we can to keep our congregation healthy.
​
If you are not comfortable returning to church, we will continue to live-stream our services on Facebook every Sunday at 10am.
​
To stay updated on our services and ministries as we move forward, please follow us on Facebook where we post all of our important updates.
We have been waiting for you!
It's true, because we believe that God has a place for you in our congregation and we can't wait to meet you!
​
We are an Evangelical Free Church.
We love Jesus.
We know that God gives us grace every day.
Sunday: 10am
Saturday: 7pm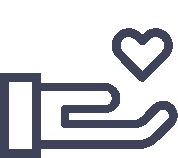 "You must each decide in your heart how much to give. And don't give reluctantly or in response to pressure. For God loves a person who gives cheerfully."